"There is no judgment when you walk in our clinic because I understand, I was there. We are in this together.  It is not you alone on this journey, it is us together."
Meet our new Illume Wellness Program Director, Amanda Picord.
Amanda is a Registered Nurse, Certified Personal Trainer, and a Certified Health Coach. Her specialties include Wellness and Weightloss, and Health Coaching. Her expertise is teaching to maintain weight loss for the long term.  Amanda brings a fresh look into our Illume Wellness Program for 2021. She has revamped the "Rapid Weight Loss Program" for a more effective program that is easy to manage to achieve optimal results.
LOSE WEIGHT, CHANGE YOUR LIFESTYLE, AND FIND YOUR MOTIVATION WITH ILLUME WELLNESS.
Learn More!
WEIGHT LOSS
HCG
28 or 42 Day Weight Loss Program. This is a restrictive diet and calorie program (low carb and
low fat) that along with subcutaneous injection of the medication. Patients can lose 1/2 to l lb a
day. Within this diet, there is no hunger, resetting the metabolism. With our transition and long
term plan you will continue to lose or maintain weight loss!
APPETITE SUPPRESSANT
FDA approved medication that with a personalized weight loss plan patients can lose up to 4-5
lbs a week. Weekly or every other week follow up appointments to help keep accountability.
NUTRITION AND HEALTH COACHING
Personalized and customized plans that are tailored to the patient. Plans include meal plans,
recipes, supplements, and more. Individualized programs can have up to 3 lbs a week.
WEIGHT LOSS VITAMIN INJECTIONS
Weight loss injections can include Vitamin B12, Chromium picolinate, and B-complex. Weekly to
twice a week recommended.
WELLNESS
10 DAY METABOLIC RE-START
This 10 day reset is with 2 supplements and a protein shake along with whole and healthy eating
can help the body not only detox but support the liver with detoxification.
WELLNESS VITAMIN INJECTIONS
These injections include glutathione, Vitamin C, and Vitamin D. These help with immunity,
detoxification, and heart health. Weekly to twice a week recommended.
Call, Text 414.439.3000 to schedule your consultation today!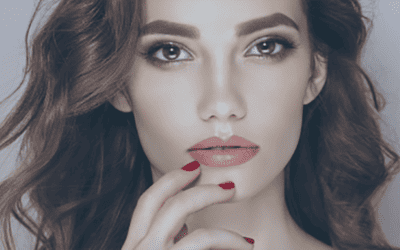 When you ask someone what they notice first about someone, a lot of the times the answer is "their smile." If you are feeling self-conscious about your lips, you could be hiding that smile that people adore. Whether you were born with thinner lips, want to replace...
read more