BioFiller in Milwaukee, Franklin, and Waukesha
BioFiller at Illume
BioFiller is an injectable filler treatment using your body's own PRP (platelet-rich-plasma). It's a safe, natural treatment that can be used to restore lost facial volume, add volume to the lips, treat hip dips, and more.
There is no fee for BioFiller consultations. Request a complimentary consultation below!
BioFiller at Illume Franklin, Milwaukee, and Waukesha
What is BioFiller?
BioFiller is a safe, natural injectable filler treatment, that uses your body's own PRP (platelet-rich plasma). It can be used to restore lost facial volume, add volume to your lips, treat hip dips, and more. A singe treatment will yield 4-6 syringes of BioFiller.
Because of the success of PRP and BioFiller in other areas of medicine, the procedure has evolved into an anti-aging and hair restoration treatment that has been shown to soften wrinkles, restore lost facial volume, enhance hair growth, and diminish the visible signs of aging.
The high concentration of growth factors in PRP have been shown to stimulate mitochondria in dormant cells of hair follicles and skin, regenerating hair follicles and healthy collagen.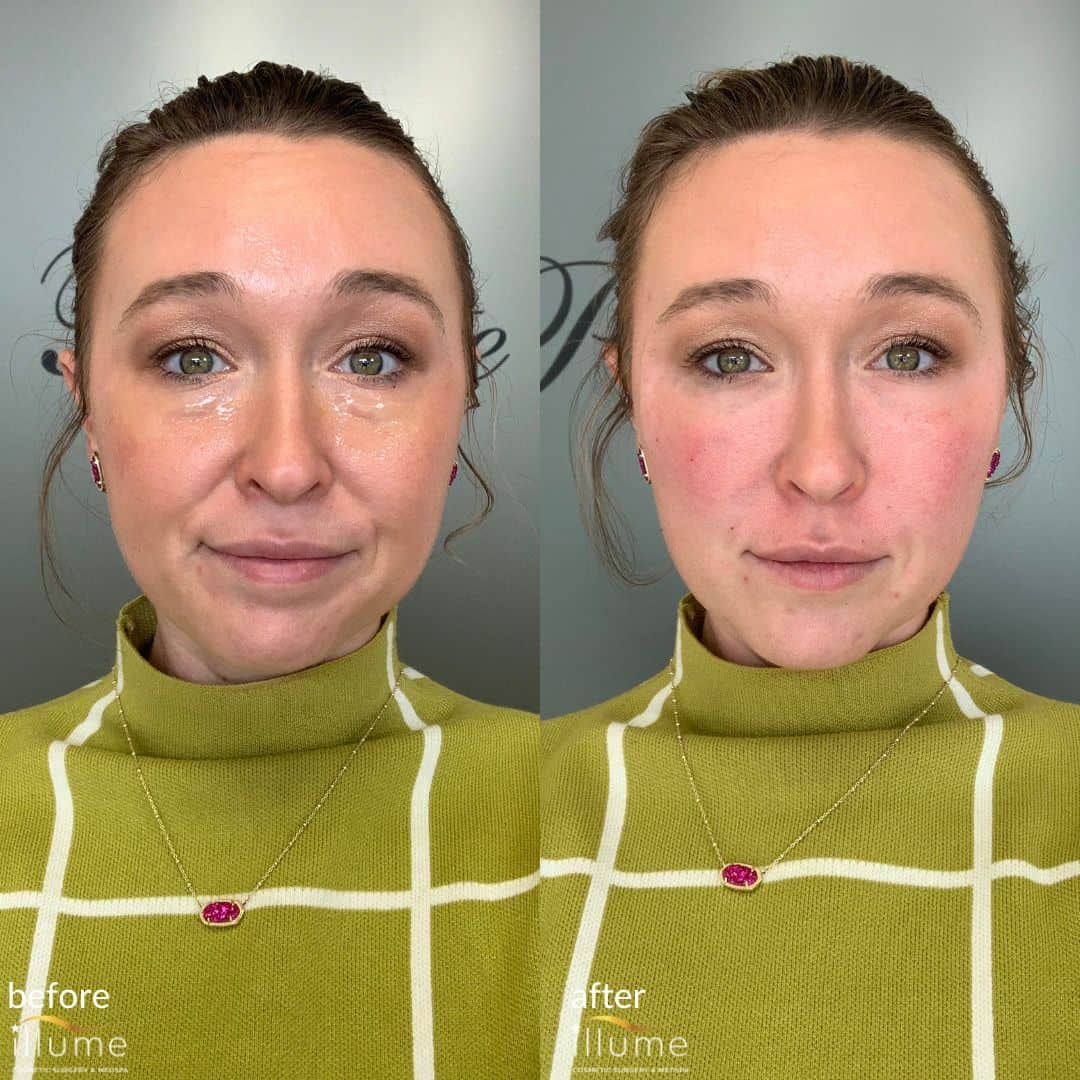 About The BioFiller Treatment
During the BioFiller treatment, a Registered Nurse Injector will first provide you with a topical numbing cream for the treatment area. They will then take a blood sample from you with a small needle and place it into a centrifuge to separate out the PRP. The extracted platelets are then placed into a syringe and used for BioFiller. 
Downtime for BioFiller is minimal. Because BioFiller stimulates your body's regenerative process, multiple treatments are recommended. Infection or cross-contamination is extremely unlikely.
Our Registered Nurse Injectors have been specially trained to provide BioFiller to our patients. All of our medspas are physician-supervised, with our Board Certified Plastic Surgeons on-site at all times. You can be sure BioFiller is being administered in the safest manner possible.
We are happy to offer BioFiller at our Milwaukee, Franklin, and Waukesha locations.
Get in Touch
With board-certified plastic surgeons, two state certified surgical operating rooms, an anesthesiologist, and a team of specialized, credentialed nurses Illume provides ready availability for whatever cosmetic service or surgery you need. Let us help you Live Life Beautifully!