Laser Hair Removal For Men
For many men unwanted hair can be a source of frustration and embarrassment, growing everywhere from face, chest and underarms to backs and legs. And shaving only goes so far before you need to shave again — which is why some men are seeking a more permanent solution. An effective and safe solution for permanent hair reduction and vascular lesions, The Sciton ClearHair is the gold-standard technology for all skin types, tanned skin, and outdoor enthusiasts.
How Does Laser Hair Removal With PhotoEpilation Work?
Without damaging the surrounding skin, controlled flashes of light penetrate the skin and are absorbed by the hair follicles. The heat damages the hair and the regenerative matrix that regrows hair, and minimizes the potential for regrowth. Because of the significantly large spot size created by this unique technology, backs, shoulders, abdomens and legs can be treated quickly. Facial areas such as the lip, chin, and beard, can be treated in minutes.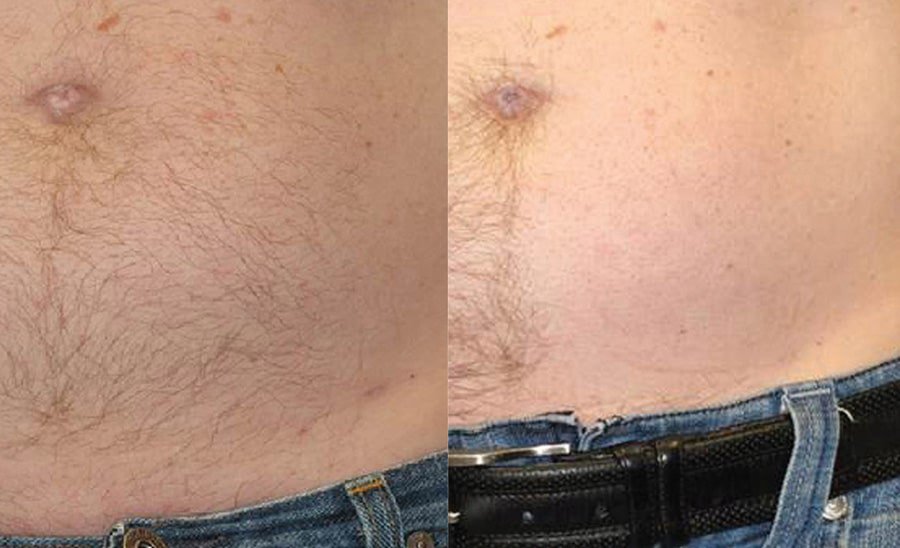 Get in Touch
With board-certified plastic surgeons, two state certified surgical operating rooms, an anesthesiologist, and a team of specialized, credentialed nurses Illume provides ready availability for whatever cosmetic service or surgery you need. Let us help you Live Life Beautifully!