Facial Cosmetic Surgery
Facelift in Milwaukee
& Waukesha
Some of the most visible signs of aging first appear on the face. Although the changes appear gradually, there may come a day when you look in the mirror and decide that the face you see doesn't reflect the way you feel. When performed properly, a traditional facelift can have a profound anti-aging effect that can make you look like a younger version of yourself. Our surgeons use a comprehensive approach to facial surgery that not only addresses the skin but also addresses underlying muscles, fat, and fascia to create natural-looking and long-lasting results.
What is a Facelift?
Also known as rhytidectomy, a facelift is a surgical procedure that smoothes the loose skin on your face and neck, tightens underlying tissues, and removes excess fat. Below is some basic information regarding facelift procedures. However, the best way to get complete answers to specific questions is to have a personal consultation with one of our board-certified plastic surgeons.
Facelifts at our Milwaukee and Waukesha practice use techniques that are much more sophisticated than those used in the past. As a result, your face will appear firmer and rejuvenated.  If you'd like to look as good as you feel, a facelift can help.
What's the Best Age for a Facelift?
Facelifts are most commonly performed on patients in the 40-60 age range. However, the procedure can produce good results for people in their 70s and 80s as well. You may be a good candidate for a facelift if you have any of the following types of conditions:
a deep line that runs from the corner of your nose to the corner of your mouth

loss of a well-defined jaw-line (appearance of jowls)

deep wrinkles in the cheeks and sagging skin near the cheekbones

loose facial skin, wrinkles or excess fatty tissue in the neck (appearance of turkey neck)
Be sure to inquire about new limited incision facelift techniques, Fractional Resurfacing, Thermage, Accent, Pelleve, Infrared and ultrasonic non invasive skin tightening.
To make this procedure accessible to all our patients we provide Financing options.
Call (414) 439-3000 for a cosmetic consultation.
Facelift Consultation
A personal consultation is the first step for every patient considering a facelift. During this meeting, one of our board-certified plastic surgeons will assess your physical and emotional health and discuss your specific goals for surgery.
If you are overweight and have a realistic desire to lose more than 5 pounds, your weight loss could affect your results. It's important to discuss this at the time of your consultation.
During your physical evaluation, the doctor will assess your bone structure and the underlying tissues of the face. The thickness, texture and elasticity of your skin and the severity of the wrinkles and folds will also be considered.
Suggestions may be given for other cosmetic procedures that can be performed along with a facelift to meet your appearance goals. For example, a facelift is frequently combined with:
Facelift Surgery
Your facelift may be performed in our office-based surgical suite, an ambulatory surgical center or a hospital. Some patients prefer to spend one night in the hospital. Most often we use local anesthesia and intravenous sedation (twilight sleep) for facelift procedures. However, for some patients, general anesthesia may be the best choice. The type of anesthetic and location of surgery will be discussed during the consultation.
How long does a Facelift surgery take?
The surgical time varies depending upon what is done; it can be anywhere from 2-4 hours in duration. After surgery you will spend at least 2-3 hours in the recovery area and will then be discharged. We offer private duty nursing care if desired. Details regarding this may be discussed during your consultation.
When surgery is complete, you'll be taken to a recovery area. A bulky head dressing will be wrapped around your head and neck to help control swelling. Small drainage tubes are placed beneath the skin on both sides of the neck to drain away fluids that might otherwise accumulate. Discomfort is usually minimal, however pain medication prescribed by your surgeon will help to relieve the discomfort.
Facelift Recovery
In this early stage of healing, you should rest with your head elevated to help minimize bruising and swelling. We will see you in the office the day after surgery to remove the head dressing and the drains. An elasticized garment is used in place of the bulky head dressing to help control the swelling. Most patients find this to be comfortable while offering support to the surgical area. You may shower and shampoo after the drains are removed. Sutures will be removed in stages, the first set in 5 days and the remaining sutures in 8-10 days. Most of the swelling and bruising will disappear within two weeks. Specific instructions for care after the surgery will be provided.
If you're like most people who have the procedure, you'll be very pleased with your refreshed and rejuvenated appearance. Although the healing may take some time, you can expect the end result to be worth the wait.
A number of factors, including your heredity and your lifestyle, play a role in how long the results of your facelift will last. Even though the aging process continues, patients are very happy with their appearance for many years following a facelift. Some patients find that they want to make additional improvements at a later time.
Preparing For Your Facelift Surgery
When the date for your procedure has been set, we will provide you with specific instructions for the days immediately before and after surgery. A number of points may be covered, including:
Avoiding certain medications that may complicate surgery or recovery, such as Aspirin, aspirin type products,
Vitamin E and Gingko
Stopping smoking for a period of 6 weeks before and after surgery
Arranging for help and special care following surgery
Letting your hair grow long enough so that it will cover your incisions while they heal
Before and After a Facelift
Facelifts performed at our Milwaukee and Waukesha locations are done by a board-certified surgeon and have been proven to show great results. Contact us today to learn more about your options and how we can help you feel like the younger version of yourself again.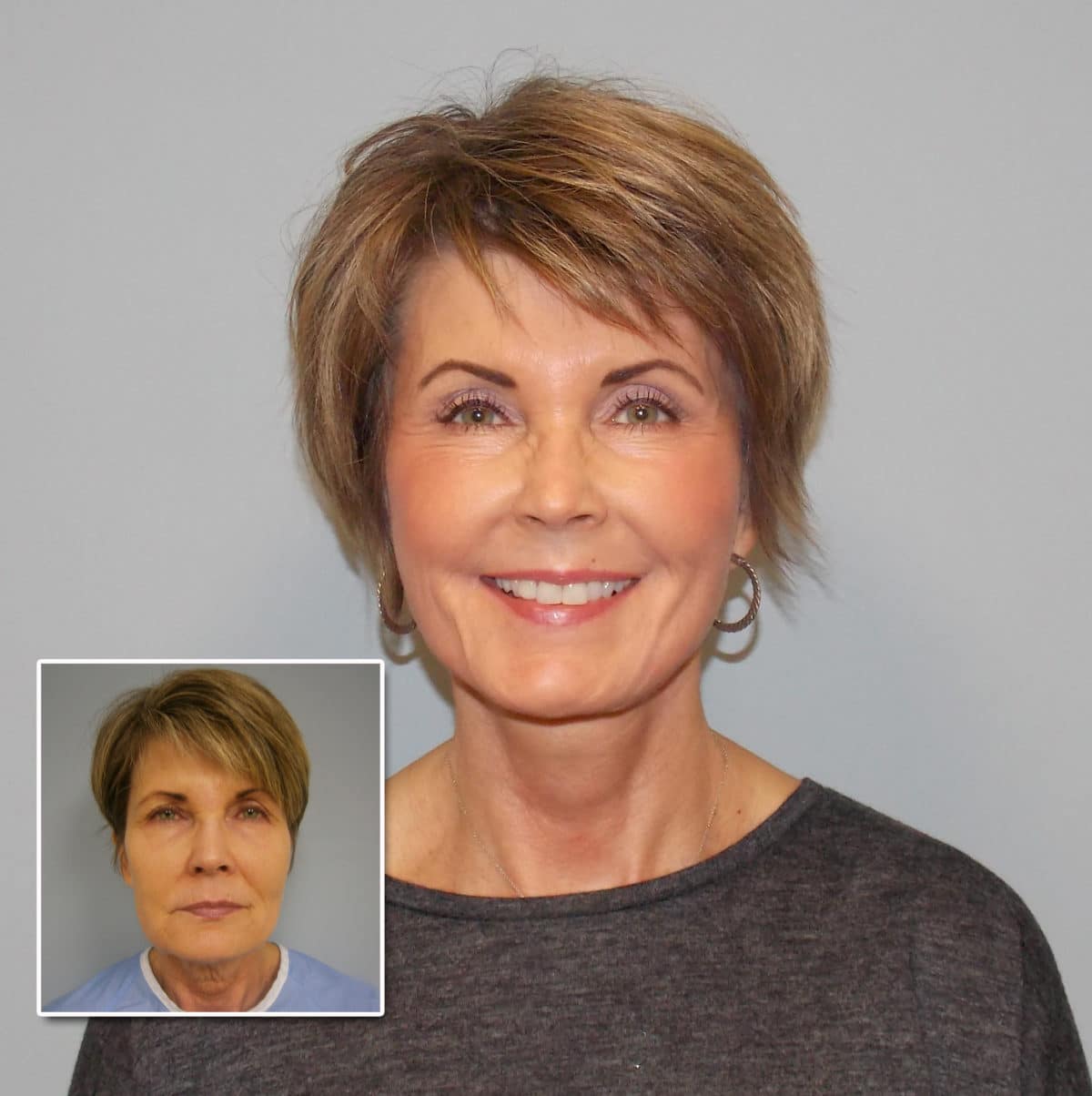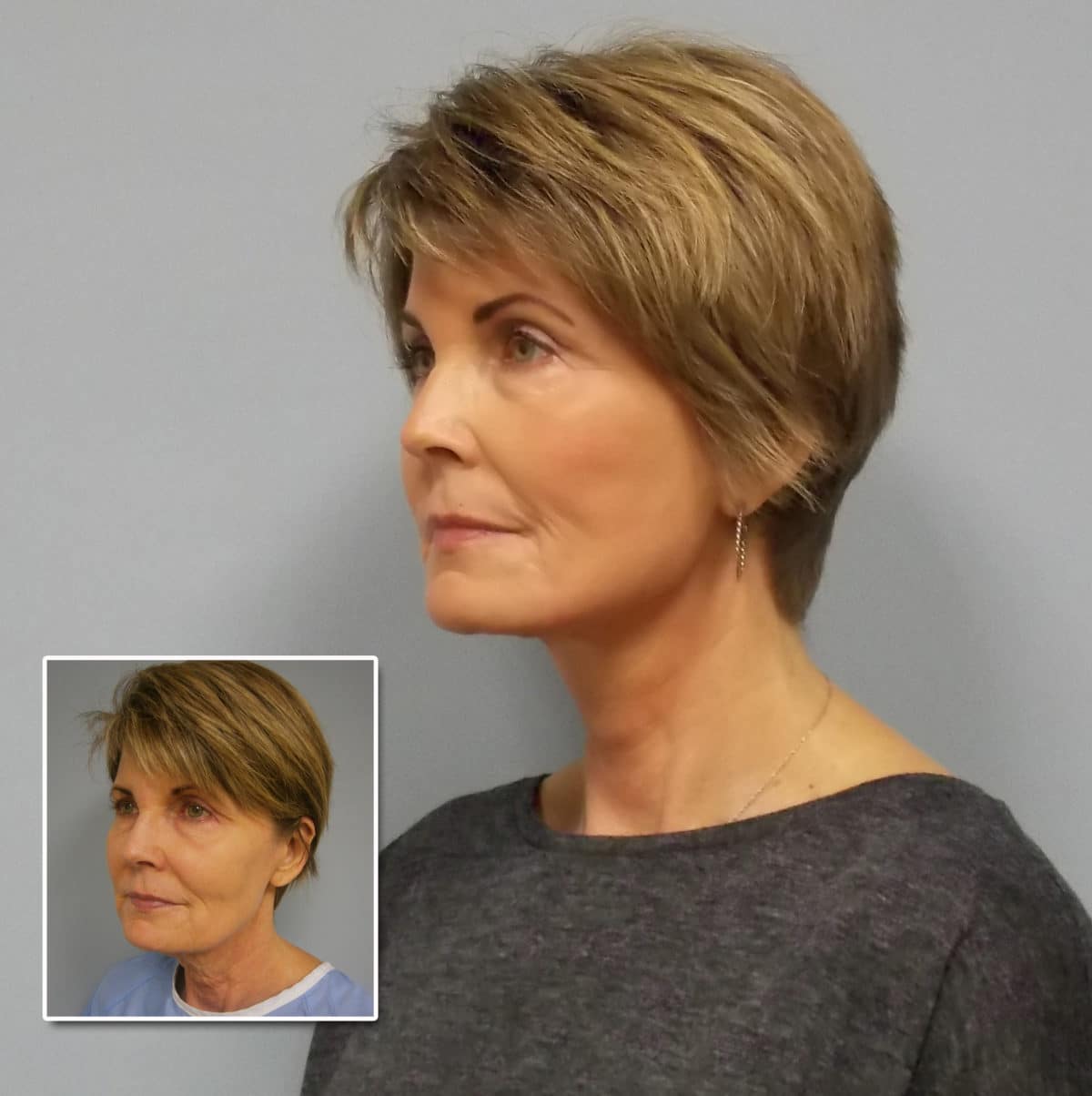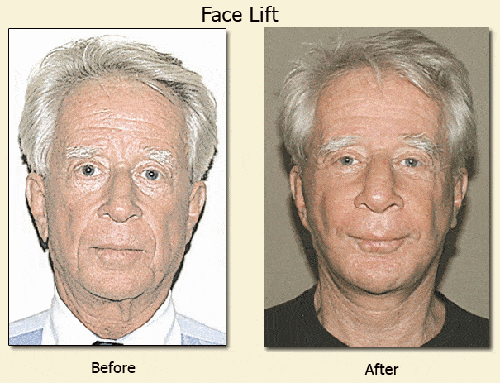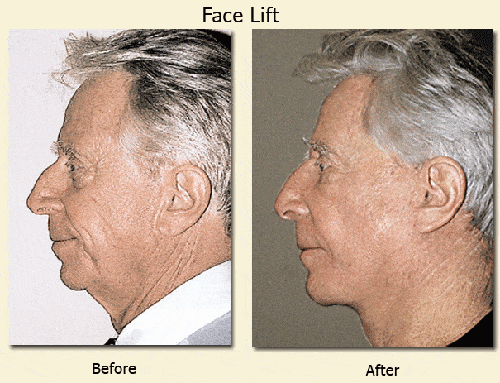 Get in Touch
With board-certified plastic surgeons, two state certified surgical operating rooms, an anesthesiologist, and a team of specialized, credentialed nurses Illume provides ready availability for whatever cosmetic service or surgery you need. Let us help you Live Life Beautifully!