Breakthroughs in aesthetic science
Total Facial Rejuvenation
By incorporating the latest breakthroughs in aesthetic science, the surgeons at The Illume Cosmetic Surgery & MedSpa are now providing a protocol that can achieve an entirely fresh, more youthful facial appearance. It's called "Total Facial Rejuvenation."
TOTAL FACIAL REJUVENATION ENCOMPASSES THREE PROCEDURES
1) Erbium Laser Skin Remodeling
Erbium Laser Skin Remodeling delivers laser energy in a specialized "dot matrix" pattern that leaves areas of untouched healthy skin "in-between" areas that are treated. The results are the removal of age spots, discolorations and wrinkles with a quicker healing time and superior effectiveness.
2) Structural Fat Grafting
Structural Fat Grafting is a procedure that restores facial volume to areas such as the cheek or lips. Instead of using synthetic materials, the surgeons at The Illume Cosmetic Surgery & MedSpa can use a naturally occurring substance that will never be rejected by a patient's body — his or her own fat — usually taken from the thigh, hips or abdomen. Oftentimes, the fat is combined with PRP (Platelet Rich Plasma – taken from the patients own blood and containing natural growth factors to promote faster healing).
"There is no question that one's own fat is ideal for soft tissue augmentation," says Mark F. Blake, M.D., Medical Director of The Illume Cosmetic Surgery & MedSpa. "The results are the most natural appearing, but the best part is the potential duration of survival of the grafted fat. Fat transferred through Structural Fat Grafting actually gains its own blood supply in its new location, which allows the material to fill out sunken areas of the face for a very long time."
3) Sub Muscular Aponeurotic Suspension (SMAS)
is used to tighten jowls and nasolabial folds which restores the natural attachments of the facial understructure to achieve a more long lasting and natural look."Face-lifts used to result in the overly tight stretched skin look. Today's procedures tighten the understructure which results in a more natural look with less downtime," according to Dr. Blake.
TOTAL FACIAL REJUVENATION ENCOMPASSES THREE PROCEDURES
1) Erbium Laser Skin Remodeling
2) Structural Fat Grafting
3) Sub Muscular Aponeurotic Suspension (SMAS)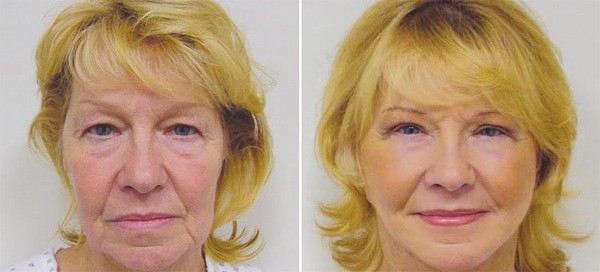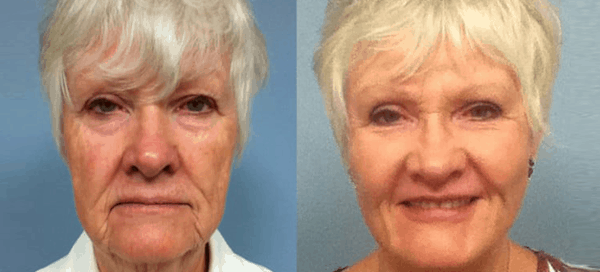 Get in Touch
With board-certified plastic surgeons, two state certified surgical operating rooms, an anesthesiologist, and a team of specialized, credentialed nurses Illume provides ready availability for whatever cosmetic service or surgery you need. Let us help you Live Life Beautifully!