Say goodbye to getting caught off guard | Always look refreshed | First thing in the morning until lights out!
The Benefits
It Works: With lash extensions, you'll wake up every day with long, fluttering, gorgeous lashes. The process is extremely effective at enhancing your eyes and looks incredible on everyone.
Completely Customizable: Your look can be as natural or as dramatic as you'd like, Sabrina will work with you to decide on the ideal length and curl of your extensions. Choose from:
Classic- Natural look that adds extra length and curl
Hybrid- Add length, curl, and volume
Volume- a full dramatic look
Virtually Waterproof: While you can't get them wet in the first 48 hours, you can still swim, shower, and sweat in your extensions.
Pain-Free: The entire process is virtually painless for almost everyone, from start to finish.
It is Safe: Dermatologists, plastic surgeons, and estheticians agree that extensions are safe.
*Speak with your Lash Artist about any concerns you may have beforehand.
CALL or TEXT
414.439.3000
schedule your appointment at our Glendale or Waukesha locations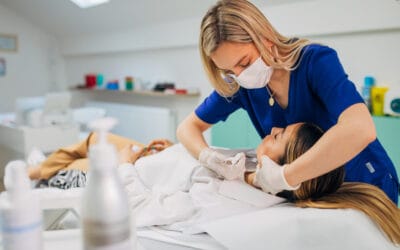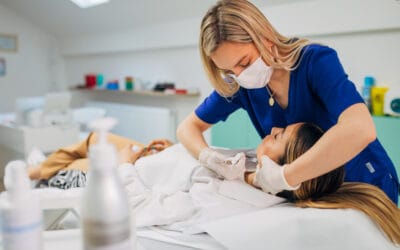 For some people it can be difficult to look past their double chin. And for the most part, there isn't a lot you can do about it. Double chins don't react the same to exercise like the rest of your body does, so when home remedies and weight loss don't work, you may...
read more