SURGICAL SCAR CORRECTION
Scar revision surgery can help you look and feel better about your appearance. When the skin is injured from a cut or tear, the body heals by forming scar tissue. The appearance of the scar can range from nearly invisible to very obvious and disfiguring. A plastic surgeon has many options for treating and improving facial scars.
Your scar revision begins with a consultation with one of our experienced plastic surgeons, who will take into consideration the extent and location of your scar. Together, you'll develop a plan that works for what you envision for yourself.
Let Illume Cosmetic Surgery and MedSpa help reduce and greatly improve the appearance of scarring.
Learn more
---
NON-SURGICAL SCAR CORRECTION
There are many different options to treat facial and body scars without surgical intervention that Illume Medspa has to offer. These options can help to minimize the size and appearance of the scarring but will not completely eliminate them. The non-Surgical intervention allows patients to treat acne scars, stretch marks, facial and body scars, and hypertrophic or keloid scars with a range of different techniques.
Topical Treatments
Injectable Treatments
Microneedling
Laser Scar Treatments
---
ACNE SCARRING
Many people live with the scars of the acne they endured as a young adult. The scars serve as daily reminders of the acne that tormented them in adolescence. Acne can leave lifelong scars that come in all shapes and sizes; from spots to sunken pits, wavy in texture, boxlike, or keloid bumps, acne scars can be exasperating. But there have been great advancements for treating acne scars. Illume Cosmetic Surgery and MedSpa can help reduce and greatly improve the appearance of scarring. 
Call, Text 414.439.3000 to schedule your consultation today!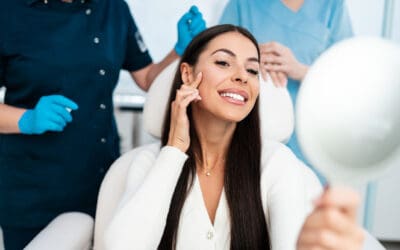 As we age, our facial features begin to lose shape, form wrinkles, and can even have us feeling down about our looks. While there is no permanent way to stop aging, there are different skincare techniques that can help plump up your features and help remove wrinkles....
read more