Women's Sexual Wellness in Milwaukee
O-Shot
The O-Shot is a nonsurgical, sexual wellness injection for women  to increase sensitivity and stimulation using Platelet-Rich-Plasma (PRP). The nutrient-rich platelets (drawn from your blood) promote the growth of new cells and increase blood flow to the vaginal walls and clitoris.  Overall, the O-shot can enhance sexual health and experience.
Our Registered Nurse Injector will go over the procedure with you in full detail and answer any questions you may have. Boost your confidence, enjoyment, and wellbeing and request a complimentary consultation below!
Women's Sexual Wellness In Milwaukee
The O-Shot
Many women struggle with, or desire an enhanced, intimate experience. The O-shot injection uses your body's PRP (platelet-rich-plasma) to improve overall sexual health and experience. The nutrient-rich platelets promote the growth of new cells in the vaginal walls and clitoris, increasing sensitivity and stimulation. PRP also increases blood flow, enhancing sex drive and orgasm.
THE O-SHOT PROCEDURE
Both topical numbing cream and lidocaine injections are used to eliminate pain and make the procedure very tolerable.
Your Registered Nurse Injector will then draw your blood, put it in a centrifuge to isolate the PRP, and prepare it for your injection while you are numbing.
The procedure itself takes approximately two minutes and requires little to no downtime.  Patients can experience heightened sexual sensation in as little as 3-7 days after their procedure.  Full effects may take up to 3 months, depending on the individual.
Results can generally last up to a year or more.  It is possible for patients to receive more than one treatment but it is recommended waiting a minimum of 8 weeks between treatments.
AM I A CANDIDATE FOR THE O-SHOT?
You may be a candidate for the O-Shot if you are experiencing any of the following:
Low Sex Drive

Overactive Bladder

Pain During Intercourse

Unable to Achieve Orgasm

Urinary Incontinence

Vaginal Atrophy

Vaginal Dryness

Vaginal Laxity
To make this procedure accessible to all our patients we provide Financing options.
Call (414) 439-3000 for a cosmetic consultation.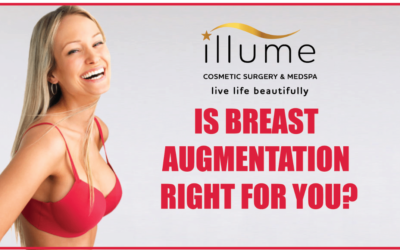 Many women feel as though part of feeling confident and attractive can be associated with the right breast size. If you aren't born with the breasts you love, then a breast augmentation surgery may be what you are looking for. Before jumping in, though, make sure you...
read more
Get in Touch
With board-certified plastic surgeons, two state certified surgical operating rooms, an anesthesiologist, and a team of specialized, credentialed nurses Illume provides ready availability for whatever cosmetic service or surgery you need. Let us help you Live Life Beautifully!