With age, your skin's natural collagen supply decreases and you may start to notice wrinkles and facial aging.
Activate the skin's natural regenerative process with Sculptra® Aesthetic and help replenish lost collagen, the most common protein in the body that supports cells and tissue. This FDA-approved injectable subtly and gradually over time helps restore facial volume.
SCULPTRA® AESTHETIC STIMULATES COLLAGEN GROWTH WHICH HELPS TO RESTORE FACIAL VOLUME AND THE LOOK OF FULLNESS TO WRINKLES AND FOLDS OVERTIME.
*Sculptra® Aesthetic works gradually.
*Individual results and treatment regimens may vary.
*The patient shown was treated with 3 vials of Sculptra Aesthetic.
RIGHT NOW RECEIVE SCULPTRA FOR $599 PER VIAL!
Call or Text 414.439.3000 for a consultation with one of our expert Nurse Injectors!
Learn more about Sculptra Aesthetic
Need a fun stocking stuffer?  Gift someone a special treat with an Illume Gift card Today! Visit our online store to orders yours today!
Simply schedule any MedSpa service or injectable in the month of December and receive a free gift!
We are gifting a random variety of services, like Botox, dermal fillers, facials, as well as our Illume Skincare Rx and popular ZO Skincare products!!
Just our small way to say "Thank You" for being such valued patients this holiday season!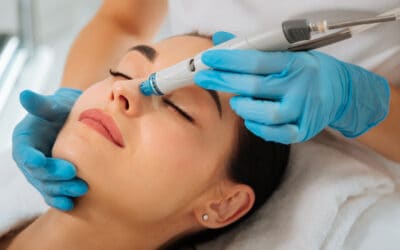 The sun is shining, and the temperatures are rising, which means summer is almost here! But if you're like most of us, your skin may be damaged from the harsh winter months of cold temperature and freezing winds even if you kept your skincare routine intact. Now that...
read more