Chemical Peel Benefits – Top 10
At Illume Cosmetic Surgery & Medspain Milwaukee, chemical peels are some of the most popular treatments we offer –and for good reason. Chemical peels are used to revitalize and resurface the skin and can be used to address various concerns, from fine lines and wrinkles to acne and hyperpigmentation. Although results vary depending on the specific peel you choose, getting a chemical peel can help you achieve a more radiant, youthful skin tone and improved skin texture. We've compiled the list below of the top ten benefits of chemical peels and the results you can expect after treatment.
1. Improve Acne and Help Clear Breakouts
Are you struggling with acne? Because acne is often a surface skin issue, chemical peels can go a long way by helping to unclog pores and remove bacteria. Although they may be mildly effective, over-the-counter acne treatments can only help so much. We exfoliate the skin much deeper than topical treatments during a chemical peel, revealing a fresh new layer of skin and delivering more dramatic results. Most peels for acne are on the lighter side and will likely include salicylic or glycolic acid.
2. Reduce the Appearance of Fine Lines and Wrinkles
Chemical peels work as an anti-aging treatment by removing the outer layer of skin to reveal the fresh, smooth layer underneath.In some cases, a light peel is sufficient for addressing surface wrinkles. However, a moderate or deep peel may be a better solution for deep wrinkles and other signs of aging. Deeper peels can permanently remove fine lines and smooth out even the toughest wrinkles. Our medspa technicians will help you decide whether a light, moderate, or deep peel is best for your specific skincare goals.
3. Minimize Pores
Large pores are a common skincare concern that is often difficult to treat on your own. During a chemical peel treatment, we remove the damaged outer layer of skin. This process smooths out any imperfections and makes pores appear smaller. The result is a smoother complexion and improved skin texture.
4. Fade Discoloration Caused by Sun Damage
Our skin is exposed to harmful UV rays from the sun daily. While you may not notice a difference in your skin every time you leave the house, damage caused by UV rays builds up over time and often manifests as signs of premature aging on the face. Chemical peels can help visibly reduce sun damage and strip away old, injured skin cells. The result is more youthful-looking skin and a significant reduction in fine lines and wrinkles.
5.Address Pigment Issues
Chemical peels are exceptional treatments for pigmentation issues, such as hyperpigmentation, melasma, and discoloration due to acne scars and aging spots. By removing the top layer of skin, chemical peels also remove some of the discolored pigment along with it, effectively evening out skin tone and lightening any dark spots. Aside from the face, chemical peels may also be used on the hands, neck, and chest to improve skin tone and texture.
6. Stimulate New Collagen and Skin Cell Growth
The slight trauma that chemical peels induce on your skin may seem like a downside, but that controlled trauma is what triggers your body to generate new collagen and stimulate skin cell growth. As a result, your skin becomes firmer, stronger, and more elastic, revealing a smooth, radiant complexion. Most chemical peels that promote new collagen growth are medium or deep peels. These treatments can also increase elastin production, the substance that allows your skin to 'snap back' after it's been stretched.
7. Improve the Appearance of Skin Imperfections and Superficial Scars
Many people falsely believe that scars are permanent. But, many scars from acne, injury, and other skincare issues typically recede when exposed to the chemicals found in a peel. Moderate chemicals peels can treat both surface acne and light scarring because they penetrate deeply into the skin. However, for more significant scarring, a deeper peel may be required.
8. Maximize the Effectiveness of Skincare Products
Because chemical peels work by removing the top layer of skin from your face, they also allow other skincare products to penetrate the skin more deeply and be absorbed more efficiently. With the dead skin layer gone, the effectiveness of each product in your skincare routine is essentially boosted, allowing even the smallest amount of that expensive eye cream to go a long way.
9. Enhance Skin Tone, Clarity, and Texture
Chemical peels are perhaps best known for their skin-smoothing effects. Chemical peels remove a layer of old skin and stimulate the growth of new skin, which reveals itself as softer, smoother, and more radiant than the previous layer. These rejuvenating effects improve the overall skin tone and texture, giving you a natural, healthy glow.
10. Enjoy a Non-Invasive Treatment
One of the most significant benefits of chemical peels is that they are non-invasive treatments, meaning patients enjoy minimal downtime and relatively quick recoveries. Furthermore, chemical peels are some of the most effective treatment options that do not require needles or surgery.
Different Types of Chemical Peels
Keep in mind that not all chemical peels are the same. Some are light chemical peels designed to treat surface skin issues like acne or slight scarring. Others address concerns originating in the deeper layers of skin and can produce more transformative results.
We offer the following chemical peels for Illume Medspa patients:
Micropeel with Facial
Glow and Go Peel
Custom Retinoic Acid Peel
ZO 3-Step Peel®
Glycolic Peel
Lactic Peel
Mandelic Peel
PCA Peels®
At Illume Cosmetic Surgery & Medspa, we are proud to be the Milwaukee area's one-stop source for the ultimate level of care in cosmetic treatments. There is a chemical peel for most skin-related issues. But, you don't have to guess which one is best for you. During an initial consultation, our team of highly skilled medspa professionals will listen to your concerns and help you decide which chemical peel is the best option. If you're interested in getting a chemical peel, contact us today to schedule a consultation.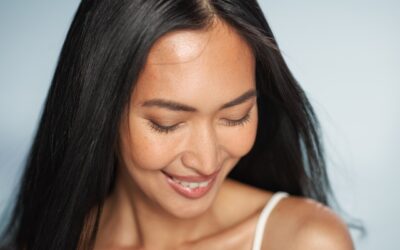 Illume Gift Guide 2023 - Best MedSpa Deals and Products  With the holidays coming up, the clock winding down, you might find yourself scrambling to assemble the perfect gift list for your loved ones. Luckily, Illume is here to offer you a solution.  While our Medspas...
read more