In 60 minutes, a HydraFacial can give you clearer, more radiant skin with little to zero irritation. The treatment has become extremely popular because it has virtually no downtime and can improve skin glow, hydration, and radiance.
Our Illuminating Hydrafacial indulges you with a paraffin hand dip, scalp massage with essential oils, arm & hand massage, a light glycolic chemical peel, microdermabrasion, extractions, growth factor boosters and ends with Red and Blue UV light therapy, which reduces redness and acne.
The Result is Younger-looking, Glowing, Healthier Skin
HydraFacial works instantly on visible pores and fine lines.  You'll feel an enhanced firmness and improved texture to your skin with a better complexion including the vanishing of blackheads and skin imperfections.  You'll leave your HydraFacial treatment with a brighter complexion and glowing skin.
Overall, a HydraFacial can be used to address a variety of skincare needs, including:
Fine lines and wrinkles
Elasticity and firmness
Even tone and vibrancy
Skin texture
Brown spots
Oily and congested skin
Enlarged pores
CALL or TEXT 414.439.3000 to schedule yours today!
Free Gift with HydraFacial Service*
Receive our HydraFacial gift bag – a $33 value with the purchase of our Illuminating HydraFacial service.
This gift bag includes:
Overnight Renewal Cream- Moisture boosting cream that helps improve hydration to reduce the appearance of fine lines
Skin Perfecting Mist- Hydrate while enhancing skin tone and neutralize skin impurities
SPF 30 Lip Moisturizer- Moisturize dry lips with sun protection (*while supplies last)
Interested in more of our Skincare Rx?
Visit our website to learn more about our new skincare line!
Enjoy free shipping until August 31st!
Call or Text 414.439-3000 to order! Learn more about our Skincare Rx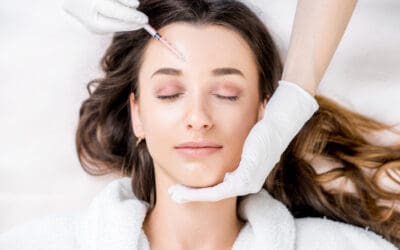 There are a lot of different choices when it comes to injections, which can make it difficult to decide exactly what you are looking for. When you visit Illume, we can help you decide what is right for you after talking about your specific and unique goals. One option...
read more