Taking care of your skin is one of the most important things you can do to maintain a beautiful complexion at any age. We want to provide you with the best treatment options, no matter what stage in life you are in. Keep in mind, this doesn't mean that these procedures are only for the age group we've listed them in, this is just what we recommend here at Illume.
Skin Treatments for Your 20s
If you haven't started yet, this is the time. The sooner you start your skin care routine, the longer lasting results you may have. During this time, we like to put a lot of focus on different serums you can use, as well as some of the mor simple MedSpa procedures. Here is what we recommend for anyone in their 20s looking to enhance their facial skin.
Retinol serums are used to improve discoloration in the skin, as well as work to reduce wrinkles, fine lines, and blemishes. Retinoids work to reduce these blemishes by increasing the production of collagen, as well as producing new blood vessels in the skin that improve skin color. We recommend using our Overnight Renewal Serum, which can be applied before bed and provides a perfect dose of actives and botanicals to achieve your radiant skin!
Looking to improve the appearance of aging skin? Vitamin C Serums can help! Both retinol serums and vitamin c serums help brighten and improve radiance, but vitamin c serums also helps create firmer looking skin and provide a youthful appearance. It also aids in the hydration of your skin and can create a smooth, silky feel. To help, our C+E Brightening Serum is the perfect solution!
Now that we have covered the two serums we recommend, the next step in your 20s is to look into microneedling and see if you can benefit from the procedure. If you aren't familiar, microneedling works to turn back the clock on your aging skin. You may not feel as though your skin needs this procedure in your 20s quite yet, but this is a great preventative treatment! By bringing out a healthier skin before signs of aging start, it can really prolong your younger, more radiant skin.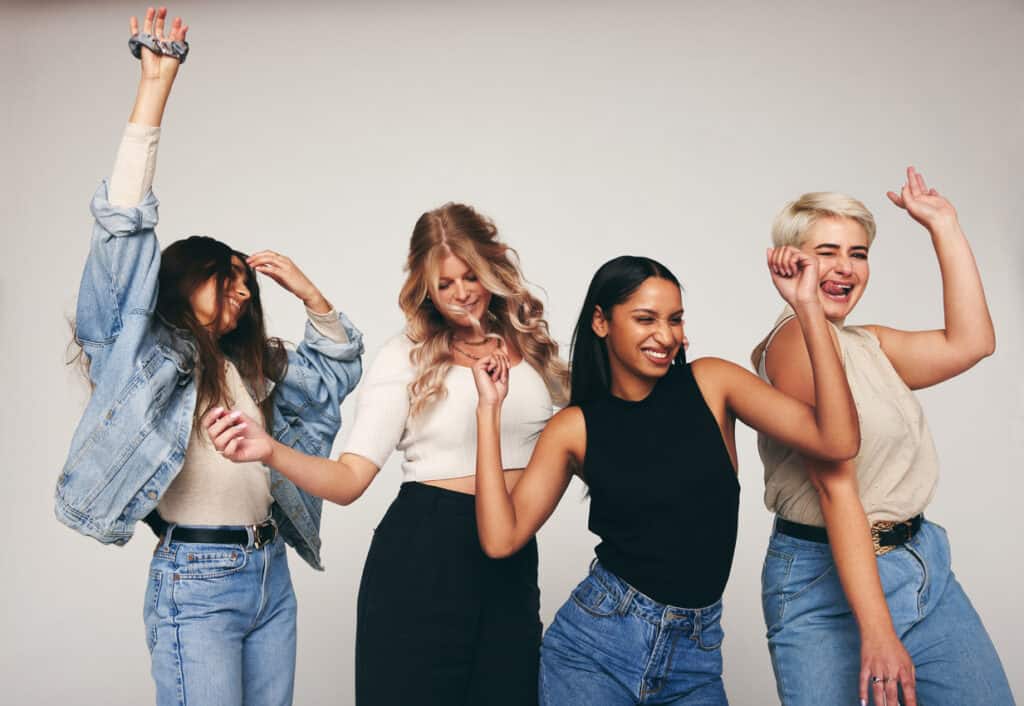 Skin Treatments in Your 30's 
When it comes to your 30s, serums will still be extremely beneficial, but there are a few other options you can now start thinking about, such as:
This process is very similar to the microneedling we shared in the last section but combines microneedling with Platelet-Rich-Plasma (PRP). PRP uses a concentration of the patients own platelets, which is restored into the skin during the microneedling process. With the addition of PRP, it is possible that you will have a quicker healing process and the results may be better than just microneedling by itself.
If you have been researching med spa procedures, you've probably come across Botox before. Botox is one of the most popular options on the market as it is FDA approved and can help smooth out wrinkles and lines. Some of the things it helps clean up are forehead lines, crows, feet, and lines between the eyebrows to name a few.
At Illume, all injections are provided by our physician-trained and supervised registered nurse injectors, who offer decades of experience administering Botox and other injectable procedures.  Our Milwaukee and Waukesha Medspas are directed by our Board-Certified Plastic Surgeons at Illume Cosmetic Surgery, who are always on-site. Book a complimentary consultation to learn more about our Botox injections, which are always only $10/unit.
Chemical peels are a great option for a real "refresh". We apply a light chemical agent that helps with removing the damaged outer layers of your skin. Along with improving your skin's texture and helping clear breakouts, chemical peels can smooth out fine lines and wrinkles. This procedure is very straight forward and will provide results almost immediately after.
Skin Treatments in Your 40's 
While all of the procedures we discussed can still be performed while in your 40s, there are two more suggestions we have that can increase your natural look and have you skin feeling and looking younger.
Halo Hybrid Fractional Laser
If you are looking for more radiant skin with little to no downtime, the halo hybrid fractional laser is for you. This laser surfacing procedure helps restore your skins youthful glow by removing sun spots and fine lines.
Advanced Facial Firming Serum
Previously, we talked about two other serums, and once you hit your 40s, we think it is a great time to add in another. Advanced Facial Firming Serum is used to diminish the appearance of fine lines and surface wrinkles and firm and tighten the skin. It's important to get this started around this age group so that you can reduce the first signs of aging and protect your skin against future signs of aging as well.
As for our recommendation, we offer a great Advanced Facial Firming Serum in our store that we believe can get you the results you are looking for.
Skin Treatments for 50+
Hopefully when you reach this age group, you've continued to take care of your skin and have a good routine in place. But there is one last procedure we recommend when you are in your 50s.
Scultra Aesthetic Facial Volumizing Injections
Scupltra injections us a synthetic material called poly-L-lactice acid, which is naturally absorbed by the body and helps rebuild collagen though a series of treatments. Sculptra injections really address the underlying cause of facial aging, and not just the symptoms of aging.
So there you have it! There is our list of med spa procedures through the decades. If you add these different items to your skin care routine, you skin will thank you. But if you feel as though none of the options we discussed would apply to you, reach out to Illume to see how we can help. There are plenty of other ways we can give you refreshed and illuminating skin!