Hair restoration is part art, part science. The art is in the look of the outcome, and the skill and aesthetic of the artist is more important than the science of which brush is used on the canvas. Using a plastic surgeon with a highly-trained aesthetic eye can give a more refined, natural and personalized look than you might get in a high-volume facility. We've all seen persons with hair transplants done in a "less-than-aesthetic" manner.
Hair Restoration Milwaukee
At Illume Cosmetic Surgery in Milwaukee and Waukesha, our Board Certified Plastic Surgeons utilize their technical and aesthetic skills to provide each patient with the most natural result possible. Our plastic surgeons use both Follicular Unit Extraction (FUE) and FUT Donor Strip harvesting techniques based on a patients specific needs and conditions. For Men, FUE harvesting is often preferred, so that they can shave their hair short in the back without worry of a visible scar in the back of the head.
Follicular Unit Extraction (FUE) Hair Transplant
FUE hair transplant is a minor surgical procedure that provides an effective solution for hair loss. FUE donor harvesting allows hair follicles to be extracted directly from the scalp in their naturally occurring groups of one to three hairs without a strip of the scalp having to be surgically removed. Instead of a scalpel, our plastic surgeons use advanced technology to comfortably extract your own individual hair follicles from the sides and back of your scalp, known as the donor site, and then re-implant them where you are experiencing hair loss. The result is a fuller, natural-looking hairline with no visible scarring. The FUE procedure can be done for both men and women.
To make this procedure accessible to all our patients we provide Financing options.
Call (414) 439-3000 for a cosmetic consultation.
HAIR RESTORATION THERAPY
PRP therapy is a three-step process. Most PRP therapy requires three treatments 4–6 weeks apart, and maintenance treatments required every 4–6 months.
Step 1: Your blood is drawn — typically from your arm — and put into a centrifuge (a machine that spins rapidly to separate fluids of different densities).
Step 2: After about 10 minutes in the centrifuge, your blood will have separated into in three layers:
platelet-poor

plasmaplat

elet-rich

plasmared blood cells
Step 3: The platelet-rich plasma is drawn up into a syringe and then injected into areas of the scalp that need increased hair growth.
FUE HAIR TRANSPLANT
At Illume we perform Follicular Unit Extraction, also known as FUE Hair Transplantation which allows the patient to keep their donor hair very short with no apparent scar.
In traditional follicular unit hair transplantation there is always a small linear scar where the hair is removed that is covered by the surrounding hair. If the patient later shaved their head the scar may be visible. This is not the case with FUE's since every follicular unit is individually extracted leaving the donor area virtually scarless. The trade off is that the procedure takes more time and fewer hairs are transplanted at a time in comparison with a strip harvest procedure.
FUE hair transplant is much more popular with young men who want more freedom of styling but does require the surgeon to shave the scalp prior to harvesting. For many women this is not an option and they prefer FUT donor strip harvesting.
MEDICAL HAIR LOSS THERAPY
Extra-cellular vesicles are one of the most exiting therapy tools in regenerative medicine today. These cells have been used by clinicians in wound care, burns and aesthetic applications including post laser/post microneedling and hair loss therapy.
The plastic surgeons at Illume Cosmetic Surgery have incorporated various injection therapies as part of their armamentarium of tools for treating genetic hair loss.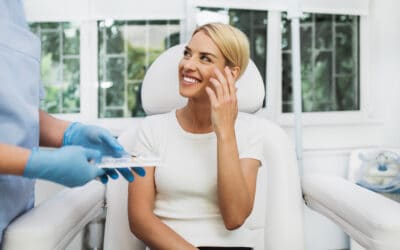 Summer is coming up, and for a lot of us that means we will be spending more time outside and being social. But before we begin venturing out, our skin may need a quick "refresh" after the cold, dry season that we experience here in Wisconsin. But what options do you...
read more
Get in Touch
With board-certified plastic surgeons, two state certified surgical operating rooms, an anesthesiologist, and a team of specialized, credentialed nurses Illume provides ready availability for whatever cosmetic service or surgery you need. Let us help you Live Life Beautifully!