As breast cancer awareness month comes to a close, it's important to remember the effects a breast cancer diagnosis has on the daily lives of patients, their families, and our community. For many patients, chemo treatments and surgeries can impact how they view and feel about their bodies, including their breasts.
Many breast cancer patients turn to Breast Reconstruction, a plastic surgery procedure performed after a mastectomy, double mastectomy, or lumpectomy. Breast reconstruction can improve a patient's self-confidence and ease recovery so that they may look and feel like themselves again
Common Cosmetic Procedures for Breast Cancer Patients
Illume Cosmetic Surgery and MedSpa works to empower breast cancer patients after their cancer diagnosis with tailored, state-of-the-art reconstructive surgery. While there are other procedures that breast cancer patients can undergo, the most common reconstructive cosmetic surgery we see is breast reconstruction. Here is a little more information on that procedures and what it can mean.
After a mastectomy, double-mastectomy, or lumpectomy, a breast cancer survivor may feel like they have lost a part of themselves. With breast reconstruction, it's possible to recover some of what you now feel is missing. Breast reconstruction can help restore one or both of your breasts, helping with size, symmetry, and appearance. The surgeons of Illume Cosmetic Surgery have a close relationship with the ProHealth Waukesha Memorial Breast Center that has lasted over 2 decades with hundreds of cases performed.
"Illume is different because we tailor the experiences to each patient's needs and desires for their reconstruction by understanding their concerns. We work with the patient one-on-one to create a collaborative plan of care. Breast reconstruction is a patient population that comes in during a very vulnerable state and I want to provide a safe space that helps them along their journey." – Dr. Jenna Cusic.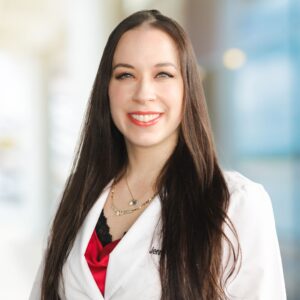 Does Insurance Cover Breast Cancer Procedures?
For many breast cancer patients, the cost of their procedures and treatment can b e a big burden and affording a breast reconstruction can seem out of the question. It's important to know that, according to BreastCancer.org, your reconstructive surgery should be covered by your health insurance, no matter if you elect to get the procedure done right away or wait some time.
The best way to know is to talk with your insurance and see what is available and what is within your insurance's coverage plan. Here at Illume, we will do whatever we can to assist in the process and make you feel more comfortable while under our care. Illume also provides follow up services so that we are sure you're happy with our services and your recovery is going well.
If you need more information on our breast reconstructive surgeries or have questions, you can talk with one of our physicians or assistants to learn more.