Illume Cosmetic Surgery & Medspa
Dr. Kenneth D. Demnby
Plastic surgery should enhance a patient´s self-confidence and the quality of his or her life. I strive to make each patient´s experience pleasant and rewarding, through an individualized approach that involves a realistic pre-operative evaluation, a thorough education of treatment options and anticipated results, and compassionate post-operative care.
Initial office consultations are designed to allow time for me to establish a comfortable relationship with the patient. My objective is to work with you, address your individual needs, and achieve the image and result you desire. It is important to allow each patient to share their personal views of their self-image, and then use this as a guide for their self-improvement. A shared understanding of goals is important to optimize achievable results. We will discuss your concerns in detail and review your medical history. A comprehensive physical examination will be performed, and medical photographs will be taken to help formulate a surgical plan. I will present you with the most appropriate treatment alternatives. The benefits and potential risks of any treatment option, surgical or non-surgical, will be considered in detail. You will then be well-informed and comfortable with your decision to undergo plastic surgery.
I strive to make quality the core of my practice philosophy and mission. I am a board-certified plastic surgeon with the skills to individualize the treatment to your needs. I will make every effort to ensure that your visit to Cosmetic & Plastic Surgery Specialists is an informative, personal, and pleasant experience. It is our privilege to care for you.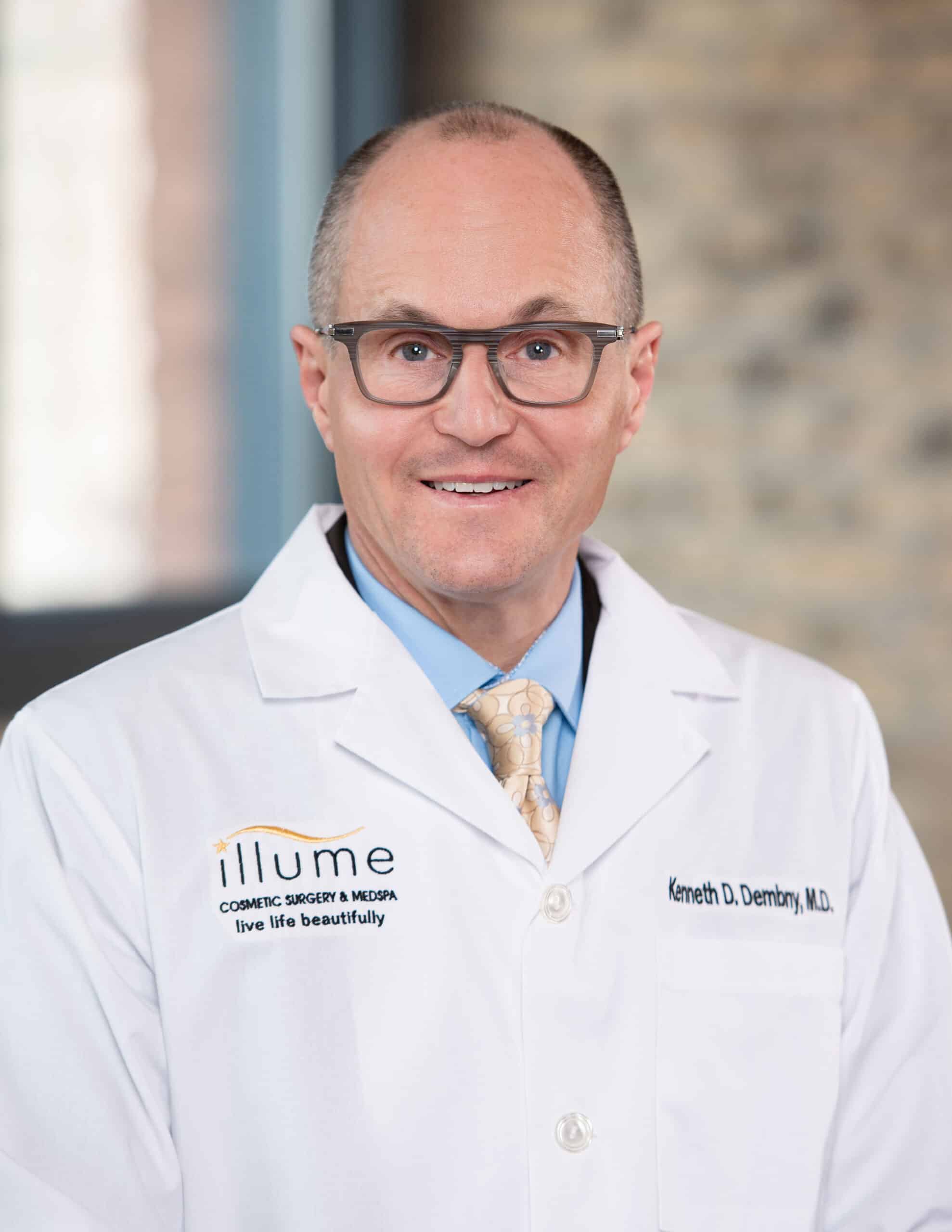 "I had a Breast Lift and Augmentation done. I Love my results, Dr.Dembny is a perfectionist and the Best at what he does. He took his time and explained everything before and after my procedure. He always made time to speak with me and made sure I was good. His staff and team are equally as good. Highly recommend his services…"
Dr Dembny is truly amazing. He was absolutely professional with all the measurements he took. Never once make me feel uncomfortable. I'm so incredibly thankful for Dr Dembny and his staff for being the relatable professionals they are. Highly, Highly recommend!!"
"I recently had procedure at Illume Cosmetic Surgery. Dr. Demnby was my plastic surgeon. He is meticulous with everything he does. He explained the pre- and post-surgery procedures thoroughly. He has your best interests in mind. I had little to no problems post-surgery. The scars from the surgery are barely visible. I am extremely satisfied and would highly recommend Dr. Demnby for all of your plastic surgery needs. You won't regret it. He will beautifully and artfully enhance what you already have."