IV Therapy in Franklin, Milwaukee, and Waukesha
IV Therapy at Illume
The demands of daily life can make it hard to get all of the vitamins and nutrients your body needs. IV Therapy effectively delivers essential nutrients directly to your bloodstream. These treatments have a wide variety of benefits, from cleansing your body of toxins to supporting weight loss, to improving your skin. 
There is no fee for IV Therapy consultations. Improve the way you feel and book an IV Therapy Treatment or consultation today!
What is IV Therapy?
IV Therapy delivers nutrients directly to the bloodstream, ensuring maximum absorption. IV Therapy can improve physical wellness, slow the natural aging process, strengthen hair, skin, and nails, support weight loss, help maintain healthy muscles and tissues, and even relieve a hangover.
We are excited to offer Full IV Bags or Half IV Bags of the following treatments:
Illume Inner Beauty

– enhance your hair, skin, and nails, contains

Ascorbic Acid, B Complex, B12, Biotin

Metabolism Enhancer

– boost your metabolism, supports weight loss, contains

B Complex, Amino Blend, B12, L-Carnitine, and IM MIC

Myers' Cocktail

– supports overall wellness, contains

Vitamin C, B Complex, B12, Calcium, Magnesium, Zinc

Reset and Recharge

– detox and hydrate your system, contains

B Complex, Amino Blend, Mineral Blend, Ascorbic Acid, B12
Our Full IV or Half IV therapy treatments at Illume can be standalone treatments  or added on to any standard spa or injectable service for a 10% discount.
Illume Inner Beauty Add-on Special – Receive an Illume Inner Beauty IV for $75, when added on to any standard spa or injectable service.  
We also offer a Glutathione or Zofran injections as an additional add-on to any IV therapy treatment. Glutathione, known as the "Master Antioxidant" helps cleanse the liver of unwanted toxins and lowers oxidative stress. 
What Are The Benefits of IV Therapy?
Support Weight Loss

Cleanse the Body of Toxins

Provide Effective Hydration

Support Muscle Recovery

Maintain Healthy Muscle and Tissues

Boost Energy

Improve Immunity

Slow The Natural Aging Process

Strengthen Hair, Skin, and Nails

Improve and Brighten Skin

Relieve Symptoms of a Hangover
How Does The IV Therapy Treatment Work?
Our Registered Nurses will place a small tube, called a catheter, directly into a vein in your arm. The catheter delivers the saline based, electrolyte solution that contains your selected treatment.
The IV drip delivers the vitamins and nutrients directly into your bloodstream, bypassing your digestive system.
You can expect an appointment for a Full Bag treatment to take 90 minutes, and an appointment for a Half Bag treatment to take 60 minutes.
Results can be felt over the next few days.
We can create a customized plan for your individual needs. 2 IV Therapy treatments per month is recommended for optimal results.
Is IV Therapy Safe?
IV Therapy Treatments are very safe. Our treatment options are FDA-approved.
We evaluate your history before treatment.
Side effects are typically mild and can include some discomfort, redness, bruising, itching, or inflammation around the site of injection.
All IV Therapy Treatments are administered by a Registered Nurse. Our Board Certified Plastic Surgeons are on-site at all times.
What Is The Cost of IV Therapy Treatments at Illume?
Half IV- $125 for Inner Beauty Metabolism Enhancer, Reset and Recovery 
Half IV – $150 for Myers' Cocktail
Full IV – $175 for Inner Beauty Metabolism Enhancer, Reset and Recovery
Full IV – $200 for Myers' Cocktail
Any Full or Half IV bag can be added a standard spa or injectable service for a 10% discount.
Illume Inner Beauty Add-On Only Special – $75. *Can be added to any standard spa or injectable service.
To make this procedure accessible to all our patients we provide Financing options.
Call (414) 439-3000 for a cosmetic consultation.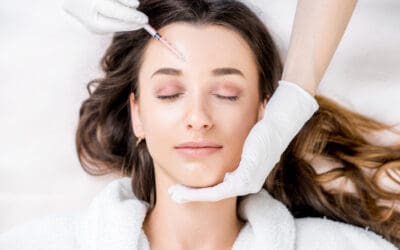 There are a lot of different choices when it comes to injections, which can make it difficult to decide exactly what you are looking for. When you visit Illume, we can help you decide what is right for you after talking about your specific and unique goals. One option...
read more
Get in Touch
With board-certified plastic surgeons, two state certified surgical operating rooms, an anesthesiologist, and a team of specialized, credentialed nurses Illume provides ready availability for whatever cosmetic service or surgery you need. Let us help you Live Life Beautifully!